New Rose Growing Book Available Here
$24.95 AUD (+ Postage $3 in Australia)
Click here to purchase a signed copy online
Secure payment with Paypal using Credit or Debit account.
You do not need a Paypal account. You can just enter your card details.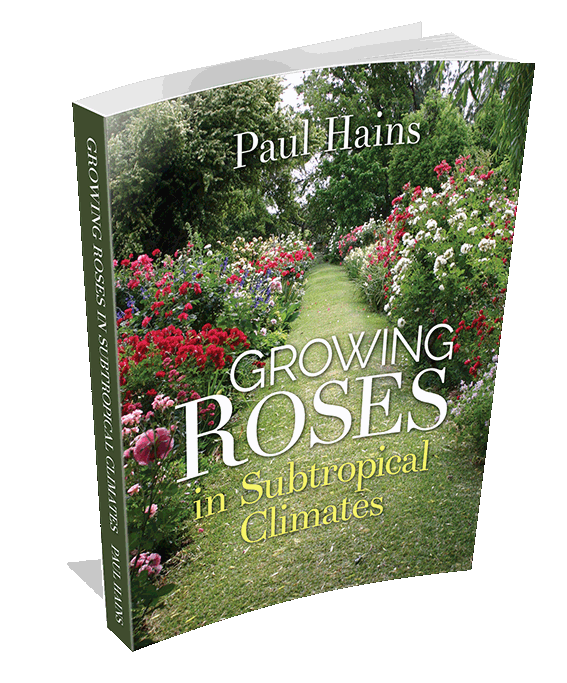 Purchase Old Editions of
The Australian Rose Annual
The Australian Rose Annual is the publication of the National Rose Society of Australia (NRSA). The first Annual was published in 1928 and the 2017 edition is in print.
I have a number of duplicates in my collection and am selling them to raise funds to help the NRSA to run a World Rose Convention in Australia in 2021. If you would like to read some of the history, click on the links below and look at purchasing a few old copies. You will also be supporting a great event for Australia. I do have full sets of 1960s, 1970s and 1980s Annuals up for sale too. Prices vary depending on scarcity. There is a per item postage of $3. If you are looking at multiples then please contact me directly and I can look at combined postage costs for you. The sets are just $3 per set to post as a special offer.
Individual Australian Rose Annuals between 1952 and 2014
Set of 1960s Australian Rose Annuals 1960-1969
Set of 1970s Australian Rose Annuals 1970-1979
Set of 1980s Australian Rose Annuals 1980-1989